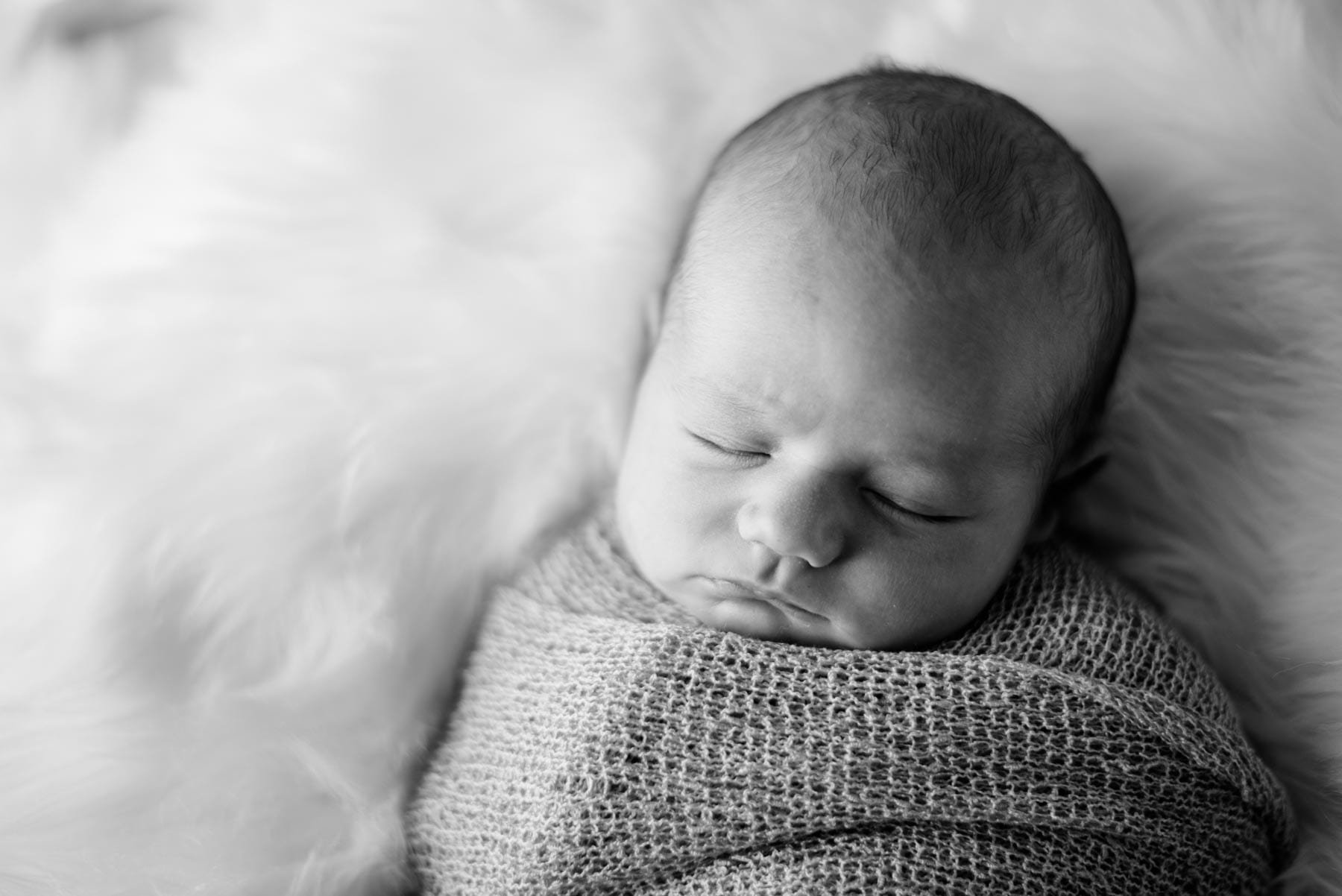 Welcome!
Thank you so much for trusting me with your newest additions first photoshoot. I know that something it can be a little overwhelming getting ready for a shoot, and sometimes you may be too tired to think about it! I put together some tips for you to prepare for your shoot with your little one.
When to schedule
It is best to schedule our session within the first 5-10 days after the baby is born. Once we book your session I will put your due date on my calendar and keep in touch as we get closer. Once you have the baby, let me know and we can schedule a date within the next week.
How to prepare
One thing that I do differently than most newborn photographers is I come to you. Having a new baby, whether it's your first or your fifth, can take some adjustment. During our session I want both you and baby to feel comfortable. I have a setup that I can bring in to your home and setup. I need an area with lots of natural light and my setup is about 4'x4'. This is what I use for pictures of just the baby and occasionally with siblings, but for family photos we can either do photos outside, on the couch, or in the baby's nursery.
I bring some backdrops and props, but if you have anything else you would like to incorporate in the photos with baby, please let me know and have that ready beforehand.
If you are concerned about allergies the baby may have, please let me know ahead of time. I wash everything between each shoot and use Dreft, but there is always a chance that items may have cat or dog hair, as I do take them into other people's homes.
What to expect
As I'm sure you know, babies are far from predictable, so know that it's OK if baby isn't cooperating right away. When I schedule newborn photos I usually plan on 3-4 hours for the shoot. We will likely have to do a feeding or two, a diaper change, and some rocking asleep during the session so it takes some time. Don't stress! I want you to stay calm so baby stays calm!
I want this to be a fun, and memorable moment for both of us, so let's have fun with it. In the end, we all know who is really in charge of the session. Boss Baby!!
What to wear
I want you to feel comfortable!! The first 5-10 days are best for baby, but not always best for mom, so please wear what is comfortable. If you had a c-section, please let me know as well. I don't want you to overwork yourself, no matter how much you want to help!
It is usually best to wear a solid color shirt. Leggings or your maternity pants are totally fine! I want you to look good, and FEEL good. Dad's and siblings are best is solids as well, but a little pattern is ok. You don't all have to have the same color or style of shirt, but it's best to have a color and pattern that isn't too distracting from baby. Also, have a backup option. We are shooting with a newborn that will be well fed, and may have an accident, so have an alternative.
The day of the shoot
We want baby to be asleep during the shoot, so when we schedule we will want to plan a time that they are usually pretty sleepy, which, within the first few weeks is basically all the time. Plan on wrapping up with the baby's feeding when I arrive so that they are zonked out by the time we are ready to shoot!
We want the room to be warm, so depending on the time of the year, turn up the heat a bit, or turn off the AC beforehand so the room is warm. Baby will be naked a majority of the shoot, so it is best to have it warm so they aren't cold and sleep better! If you have a space heater that is also really helpful.
Have a pacifier available. Even if you don't want baby to have a pacifier in the long run, it can really help us to keep baby asleep while moving them around during our shoot.
Have some diapers, wipes, and burp rags handy... just in case.
After the session
Once I have finished editing the photos I will email you a link with the images. With babies there is some editing involved to remove scratches, baby zits, diaper marks, etc. so it may take some time to get them finished, and you may have some requests after you receive them. If so, just let me know.
Depending on what package you decided on, you may have to select your favorite 20 photos. If you have troubles doing that, let me know and I can help you out, but I really want you to pick the photos that you want to have when that little baby is walking the stage to get their diploma or having babies of their own!
Add-ons
I do offer birth announcement cards, so if you are interested in me designing and ordering those, ask me about pricing!
Want to get a baby book customized with photos of your munchkin? Add on a custom, lay flat baby book for $200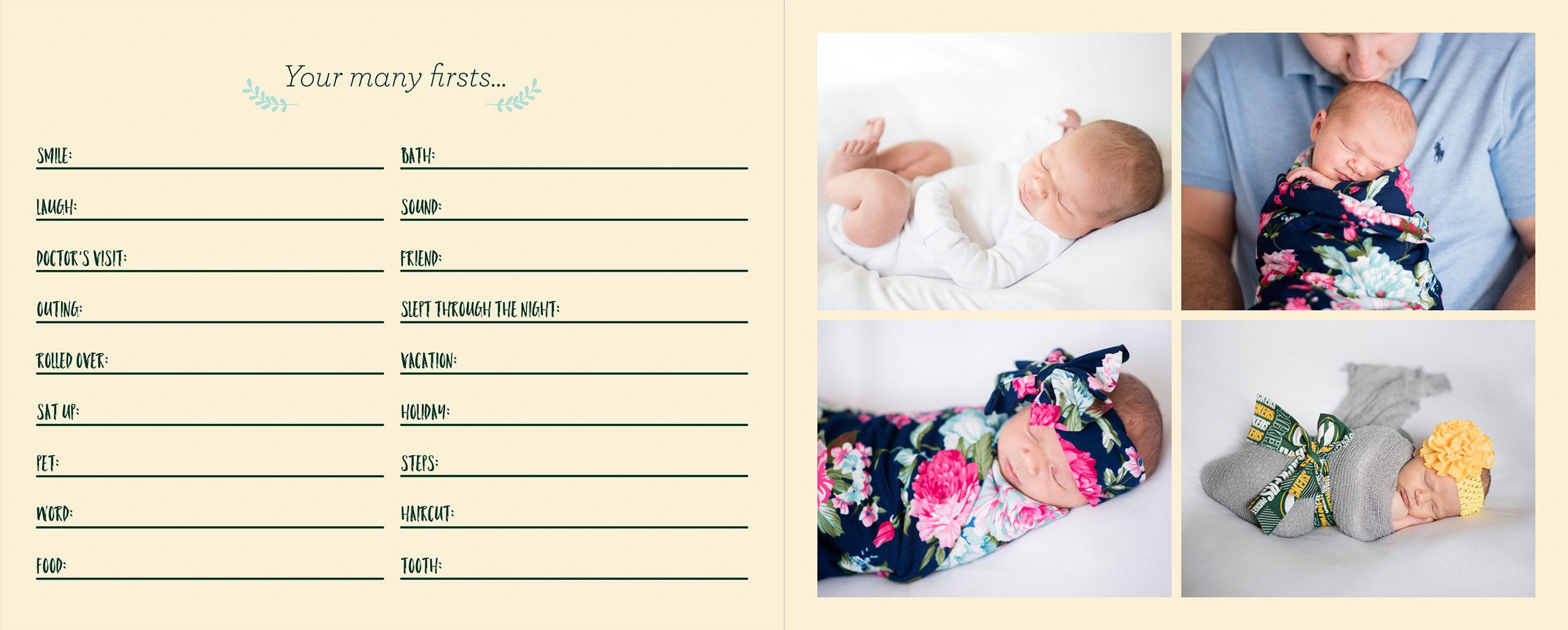 If you haven't already signed a contract, please do so below to confirm your session with me!