I often get texts from my clients that go a little like this, "WHAT ON EARTH SHOULD WE WEAR??"
Don't worry, you're not alone! I had to get some new headshots a while back and spent HOURS trying to figure out what to wear for my shoot, and that was just me! I didn't have to worry about coordinating with other people!
In my family of five, two of us are photographers. So when everyone was home for Christmas a few years ago we decided that we need to take an updated family photo. Since everyone in our family always complains that they don't have anything to wear, my sister (the other photographer of the family) and I decided to do a "Plaid Family Photo" since everyone in our family owned plaid. I will be the first to admit that, as photographers, we are not the best example of what to wear. So, when it comes time for your family photos my first suggestion is that you should NOT all wear plaid!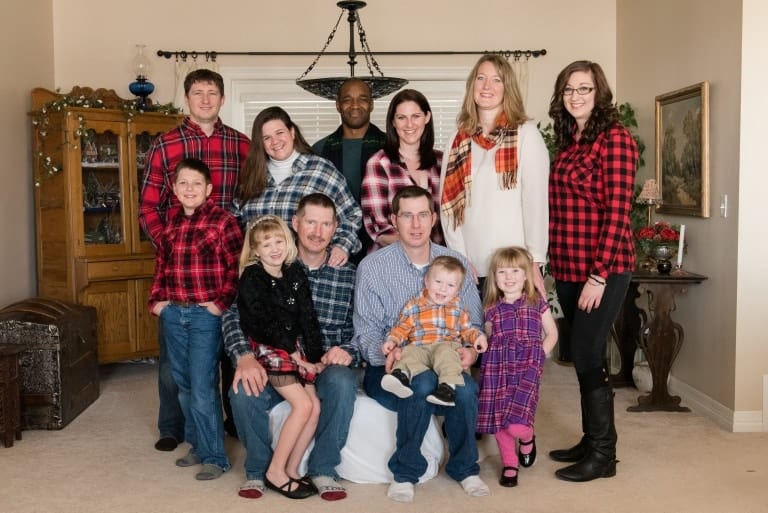 1- Avoid mixing a lot of patterns. 
Patterns are great, but when you mix plaid and stripes and spots things get a little too busy and takes away from the most important part of the photo: you. If someone is going to wear plaid then have another person wear a solid color that may be in that plaid shirt. Or if you are going to wear stripes try toning it down a bit by adding a solid colored scarf or over shirt.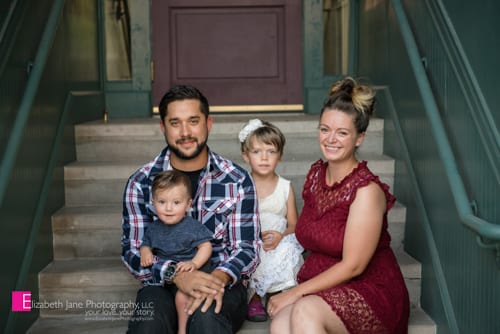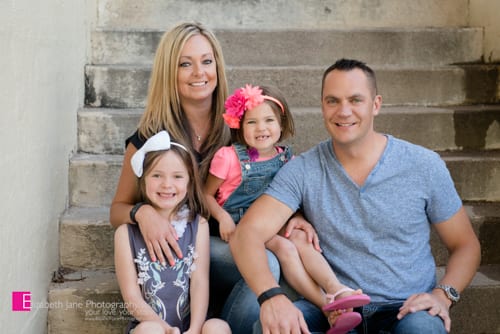 2- Don't be afraid to add a pop of color
 Your outfits don't have to be boring, muted colors, but just be conscious of what bright colors you add. I love wearing the color peach, but I have a shirt that is a little too far towards the neon scale, and it tends to reflect on my arms and other people when I stand out in the sunlight.  That is something that we don't want in a photo. 
In this photo, "Mackers" is wearing a pink shirt and headband which ads some color, while the rest of the family is in darker colors. It's the perfect pop without being over the top.
3- Be Comfortable
This is BY FAR the most important advice I can give you when it comes to picking out your outfits for your photoshoot. When we are comfortable in what we are wearing we are confident, and confidence is something that shows in photos. If you are worried about your bra straps falling down or your pants getting saggy or popping a button on your shirt you are not going to be comfortable. 
I'll be honest about some of my weaknesses when it comes to photos. There are 3 main things I am concerned about in my photos. 1) Is my muffin top obvious? 2) Am I showing too much cleavage? 3) Do my arms look too big?
So when it comes to choosing an outfit for me those are a few of the things that I focus on minimizing. If you find the "perfect" outfit but it still requires some pinning and pulling then maybe that's not the best. Dress in something that makes you comfortable and the confidence will follow.