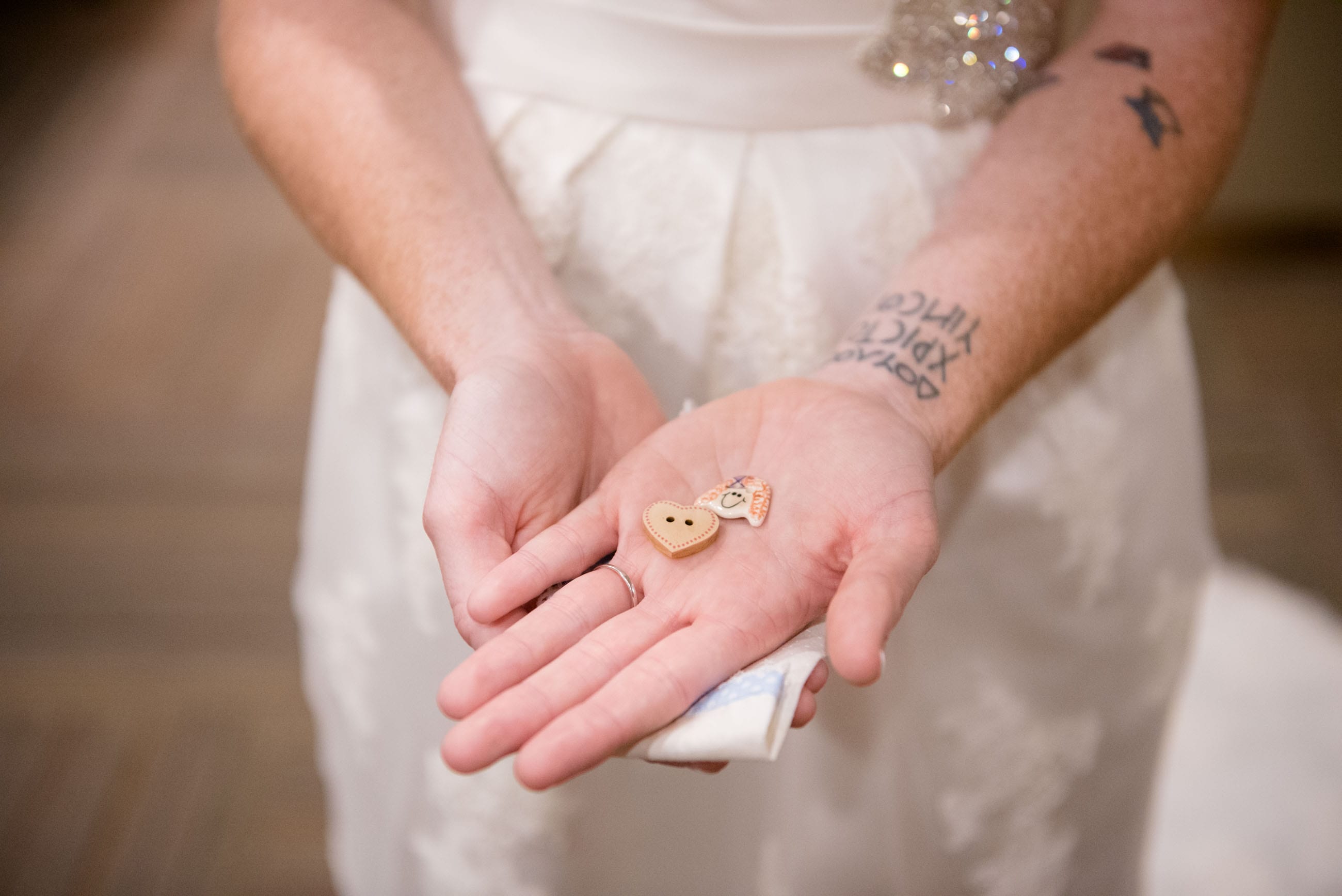 Something Old, Something New, Something Borrowed, Something Blue
The reasons for this fun tradition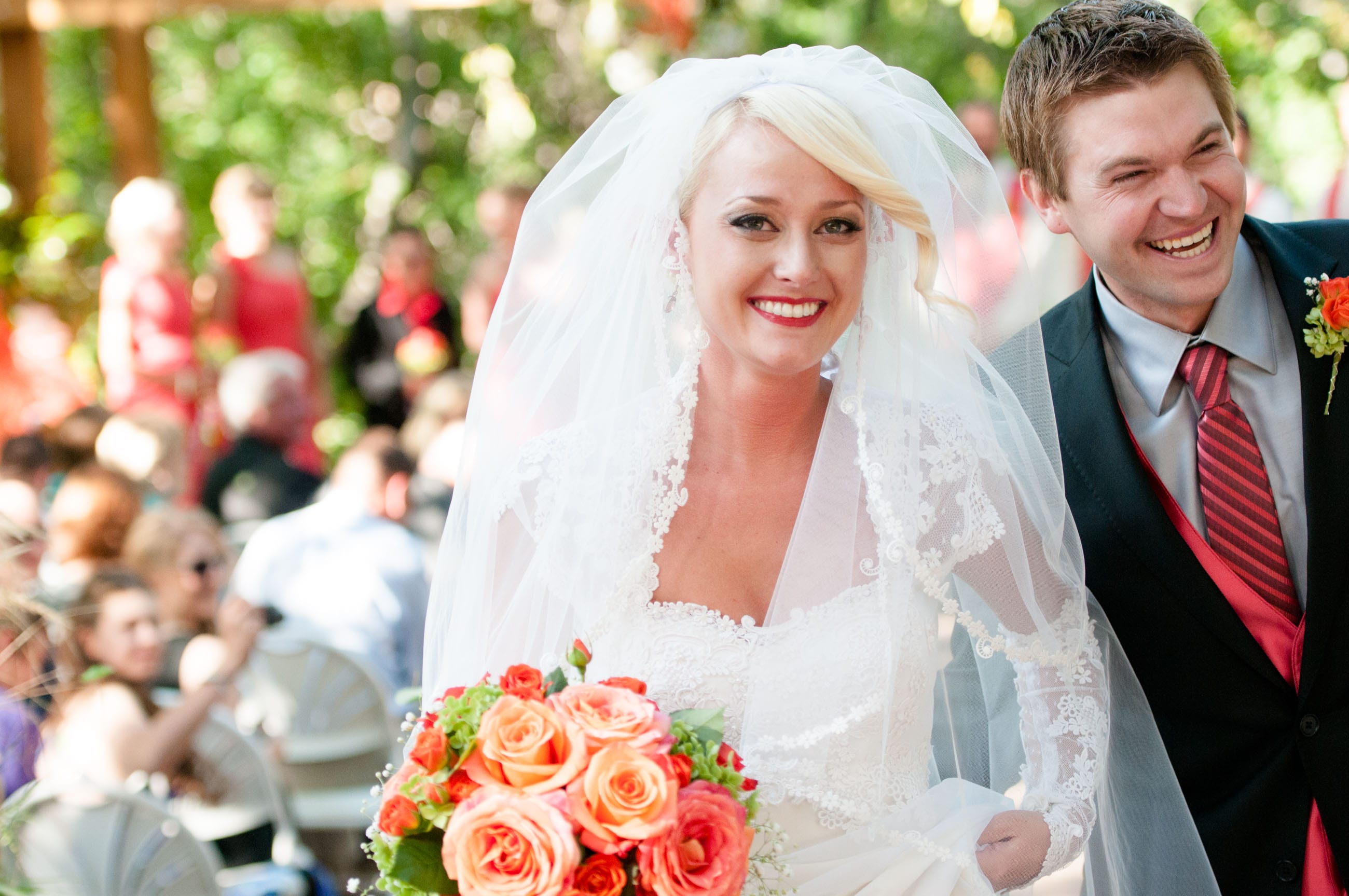 History of Something old, new, borrowed, and blue!
This tradition actually comes from an Old English Rhyme..
Something Olde
Something New
Something Borrowed
Something Blue
A Sixpence in your Shoe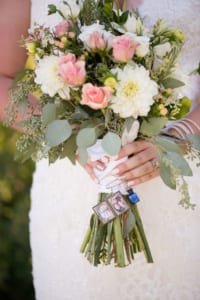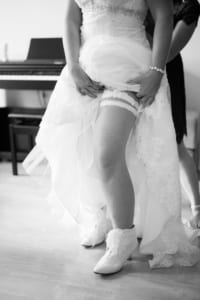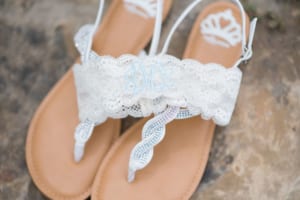 As we have learned by now, there is a reason for everything. Whether its a symbol or a superstition or whatever, everything in weddings seems to stand for something! 
The Something old is a symbol of Continuity 
The something new represents your future
Something Borrowed is borrowing someone else's happiness. Typically a bride will borrow something that from a happily married bride. (So, if you want to keep this tradition true, you might want to borrow something from a friend or family member who is happily married)
Something Blue represents the brides faithfulness and purity. 
The sixpence is the most forgotten part of the poem! The brides father is supposed to place a sixpence in the brides left shoe to attract wealth for the new couple.
The bride is typically given these items right before her wedding to wear on the wedding day, but as tradition goes on, some acquire them sooner and some get them for themselves.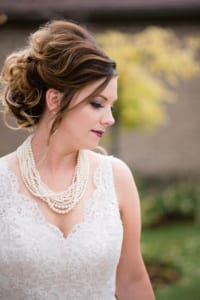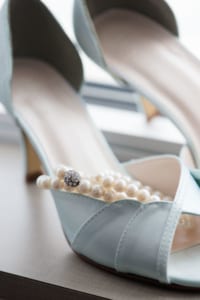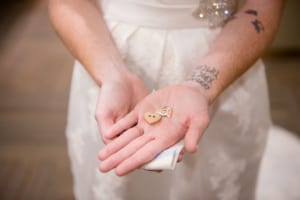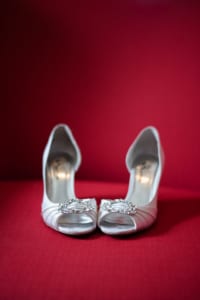 Something Old
Jewelry is usually what I see as the something old. Wearing a grandmothers old necklace or moms ring. Anything that is a family heirloom. I had one couple who had a cake topper on their cake that had been in the family for over 75 years! Talk about a tradition!
Something New
Typically a brides "something new" is her dress, or shoes, or veil, or anything she bought to complete her wedding day attire.
Something Borrowed
The most unique item I have seen for this is mom's wedding dress. They always say "Save your wedding dress so your daughter can wear it some day!" and I have to admit that out of the 100+ weddings I have photographed and been to, I have only had one bride wear her moms wedding dress (the photo of the smiling bride and groom). And it was gorgeous!
The bride in the above photo wore a neighbors pearls as her "something borrowed"
Something Blue
Shoes, garters, and underwear are typically what I see for the "Something Blue". I had a bride wear sapphire earrings and necklace once, but for the most part I haven't seen anything too crazy on this one!
Another thing that I see often is brides including something of a loved one who has passed in their bouquet. The bride above included a locket of her mother and a little bottle with her ashes in it, so her mother could still be with her on her wedding day!