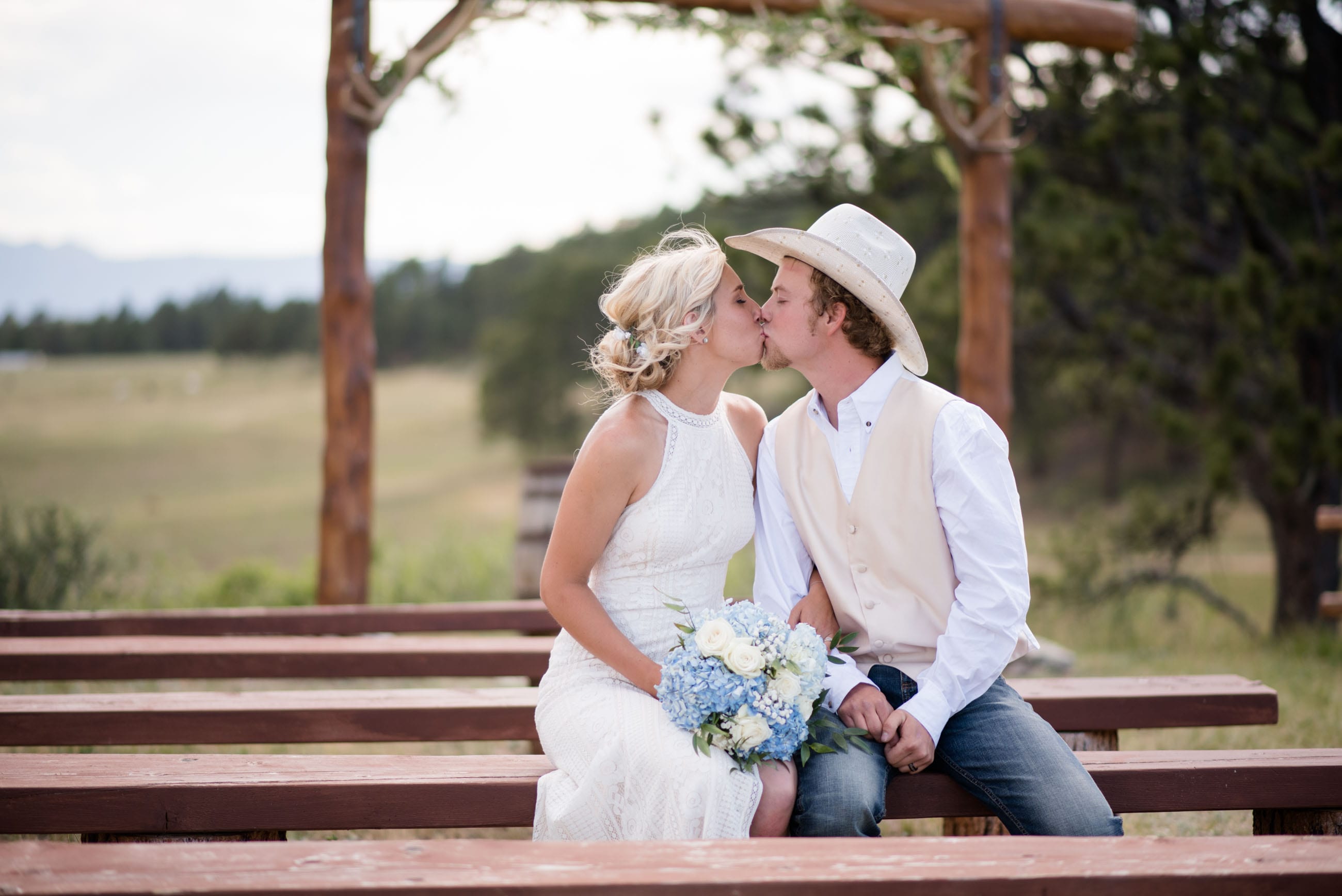 Cortney + Zach
06.23.2018
She pulled up her black and white "cow" socks as she said, "This is what my life revolves around, cows" spoken like a true ranchers wife. But the truth is, her life revolves around the two blond, curly haired boys standing next to her. THEN it revolves around cows.
Cortney and Zach's wedding was gorgeous and the weather was perfect! No rain, a little cloud cover during times, and even a couple deer made their appearance after the ceremony and we tried to grab a couple photos with them!
One of my favorite things about photographing weddings is when I get to be a part of the family. I met Cortney at her sisters wedding, that I also photographed. Now, two years later, here I am with the same family members and knowing a little more of the story! It makes me so happy when "grandpa" comes up and starts talking to me without having to make small talk.
That's what I love about my job. Watching families evolve. Photographing families one year, and coming back a couple years later to see how they have changed, grown, grieved, feared, hurt, and laughed. There's something special about that. About feeling like I'M part of that family. It make me so happy!
I am obsessed with this wedding, and come on, look at Easton's cute smile and those little curls!
If I were to pick a favorite photo from this wedding it would be from the end of the night as Zach and Cortney were playing the "shoe game" and Easton climbed into his dads lap, took off his own boot, and joined in on the fun!