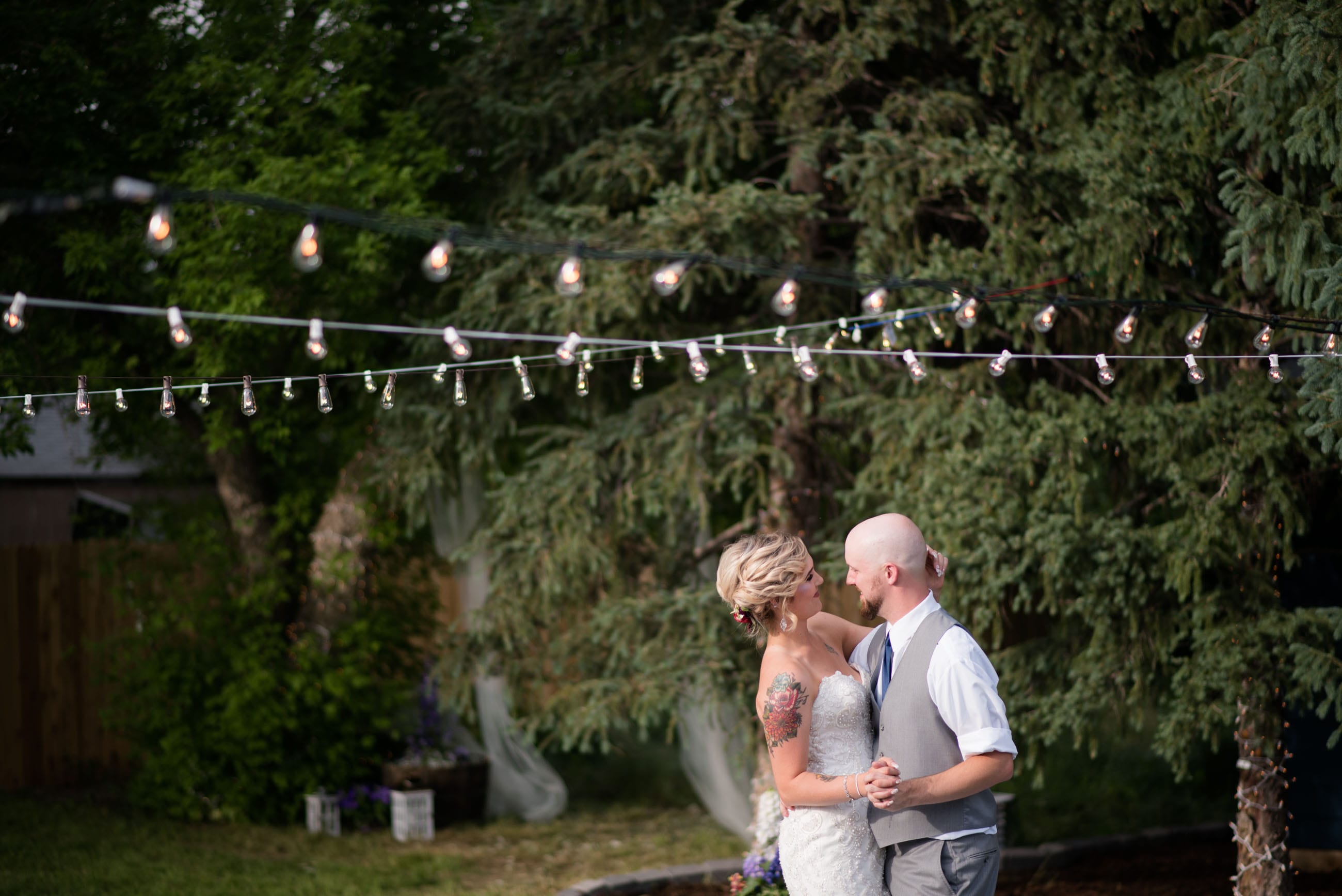 Stephanie + Devin
06.05.2018
I should point out that I am so awkward around people I don't know. Which makes for a tough job when you are in the business of sales, especially for yourself! When I first met Steph and Devin I felt like they weren't strangers at all (but that doesn't mean I still wasn't awkward) and I loved their story, their wedding plans, and not to mention their adorable son, Walter.
As Steph was telling me their plans for their wedding I wanted to yell at her (somewhat like a 8 year old jealous girl) "No! That's my dream wedding!!" and when we showed up at Steph and Devin's house, it was everything I pictured it to be!
Steph and Devin had a backyard wedding at their home, which they have bought from Devin's grandparents. They were surrounded by their family and friends and had a dance floor set up on their lawn with market lights dangling over. Throughout the whole day my team and I kept saying, "I love this." "This is perfect!" "They're so adorable!" and we may have thrown in a few "Oh my gosh it's so hot" here and there, but it was a BEAUTIFUL wedding day.
Steph and Devin, thank you SO much for trusting me to document this special day. It seriously means the world to me! I hope you're having fun in Hawaii. Lucky ducks!