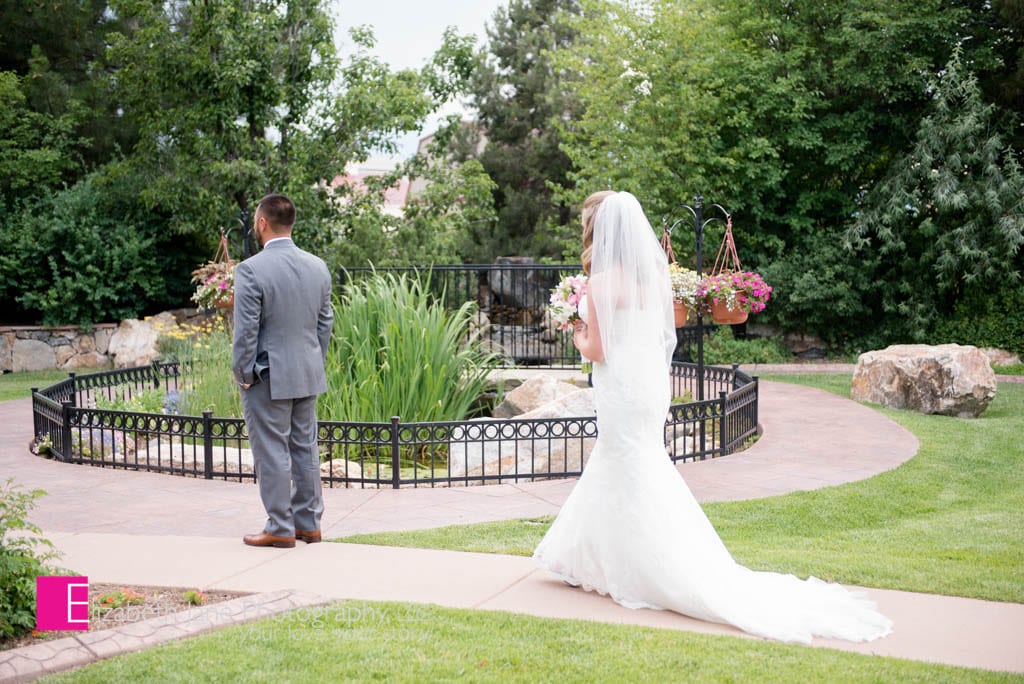 To "First Look"
Or not to "First Look"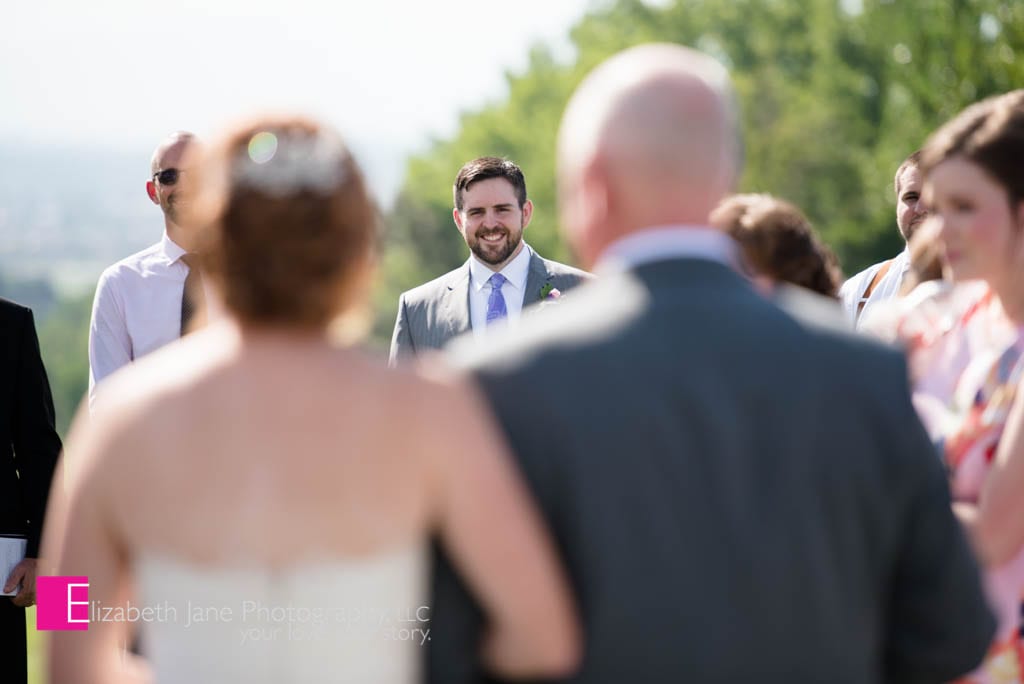 One of the most important parts of having a successful wedding day is having a good, well thought out schedule. In my 10+ years of experience I have learned one thing about this though, it's a wedding day, it's not going to go just as you planned it! But with that in mind I always add a little cushion time into the schedule to allow for the little bumps.
When I'm working with my brides I always work through the schedule with them to see if they have a lotted enough time for pictures, getting ready, eating, etc. but one of the first questions I ask is, "Will you be seeing each other before the ceremony?". This one question can make a huge difference in how your day goes and what to plan for in your schedule. I have come up with some pros and cons of each that I always discuss with my brides when they are struggling to make a decision.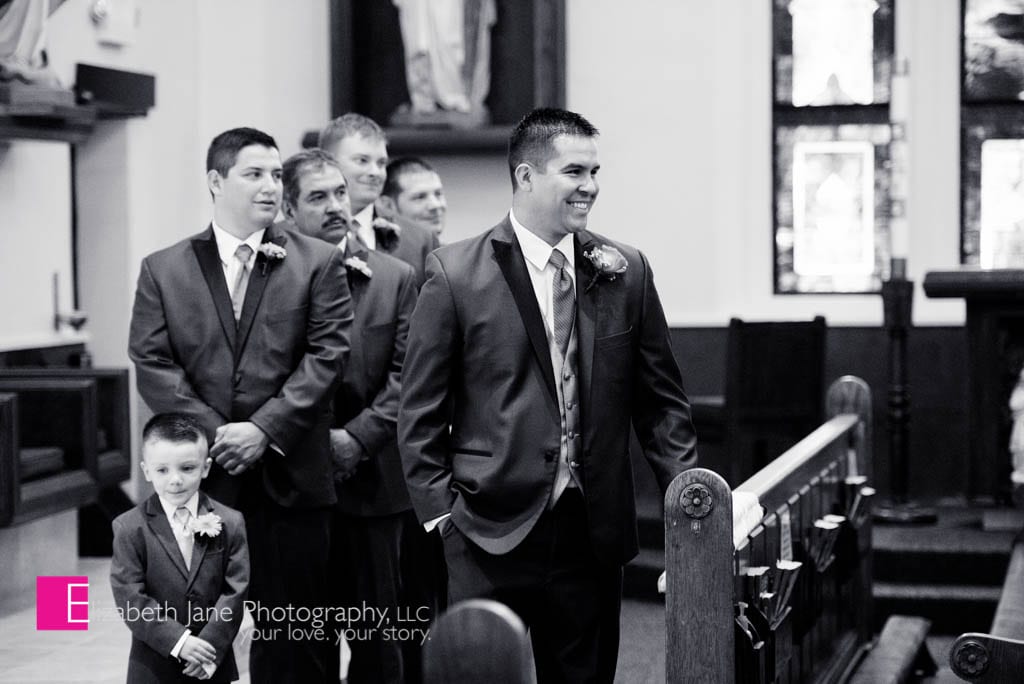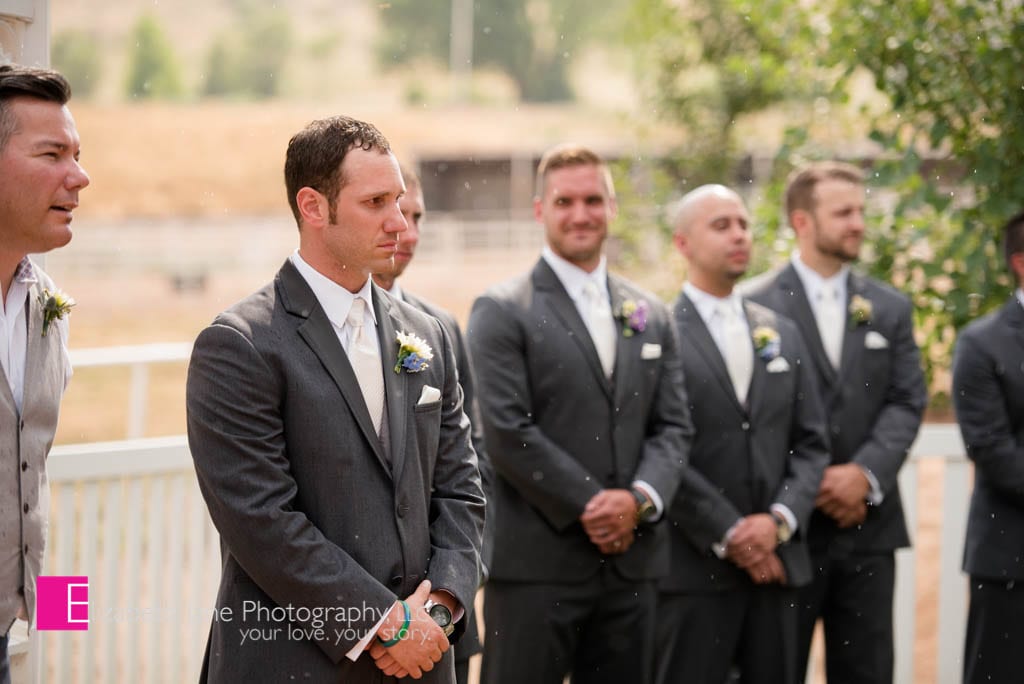 Waiting until the ceremony
Most couples choose to stick with the traditional method of waiting to see each other until the ceremony because of superstitions. I did a little research on why it is that couples do not see each other before the ceremony and the reason may surprise you. Back in the olden days (Say that as if you're an old grandma telling a story, makes it more interesting!) weddings were a business transaction. A father found a wealthy man for his daughter and worked out a deal for him to marry his daughter. The bride and groom were not allowed to see each other before the ceremony because the fathers feared that the groom would see the bride before he said his "I do's" and get cold feet and run off without holding up his end of the bargain. Because of this the couple didn't see each other until the very last minute.
Also, fun fact about this- the reason for veils?? to cover the bride's face so the groom doesn't see it until after they're married. All of these fun facts has inspired me to do a little wedding fact series about traditions! So many good ones!
Some couples are very firm in the fact that they do not want to see each other until the bride walks down the aisle because they either want to stick to tradition or they are superstitious that seeing each other beforehand will bring them bad luck in their marriage. Sometimes the bride just wants the groom to be surprised/emotional when she walks down the aisle
The major con to this is that it means you have to do all of your photos after the ceremony while your guests wait. Sometimes we can get through them quick and get on to the party, but sometimes important people for the photos take off and we spend a lot of time waiting on people or getting photo groups together.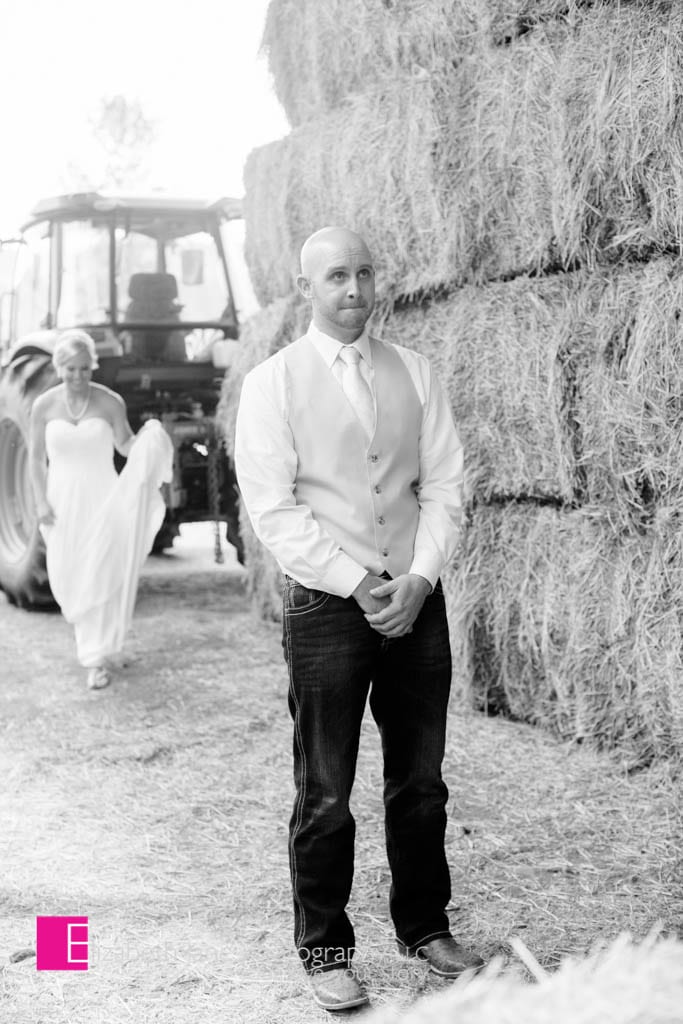 I absolutely LOVE it when couples to first looks for SO many reasons. 
Nine times out of ten if you are super nervous on your wedding day, you are likely to relax once you see your spouse and calm down and enjoy the day. So many times my brides are nervous and stressing but then they see their groom and all of that goes away!
First looks are such a private and intimate moment that you get to share on the biggest day of your life. When I do first looks with my clients I let them do their thing once they see each other. I let them talk about how good the other one looks, I let them chat about how excited they are, I even let them sit with each other and just enjoy the moment. Wedding days are CRAZY, but this is the one moment where you get to be together and (mostly) alone without everyone telling you what is going wrong or who needs what.
The biggest reason that I opt for a first looks is because that means we get to do ALL of the photos before the ceremony so you can go straight to the party! I've been at so many weddings where guests start to get bored and start complaining because they're hungry and the bride and groom are taking FOREVER to do photos. When clients see each other before the ceremony the whole day seems to run a little smoother than if we have to rush into photos after the ceremony.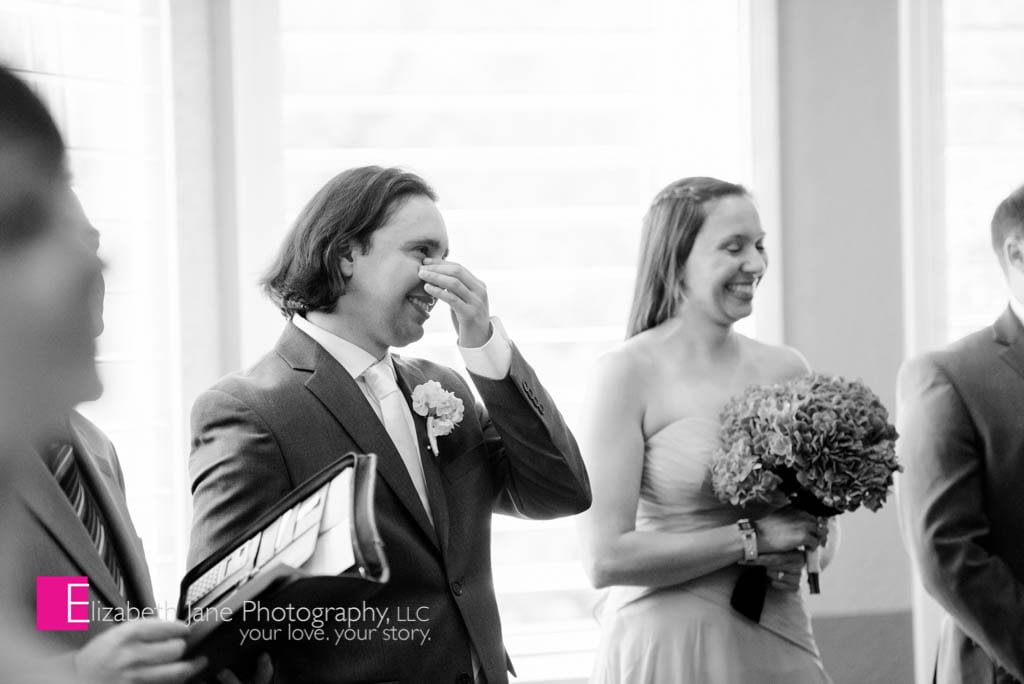 So which one is right for you??
Every couple is different and every wedding is different. Although I usually suggest that clients do a first look, I also respect the fact that it is your wedding and you can have your cake and eat it too! I have had many different clients do both options and they have all turned out great. No matter what you choose and what your reason is for that decision, I will do my best to work with you to create a schedule that works for YOU and what YOU want and take the best photos to show off your special day!