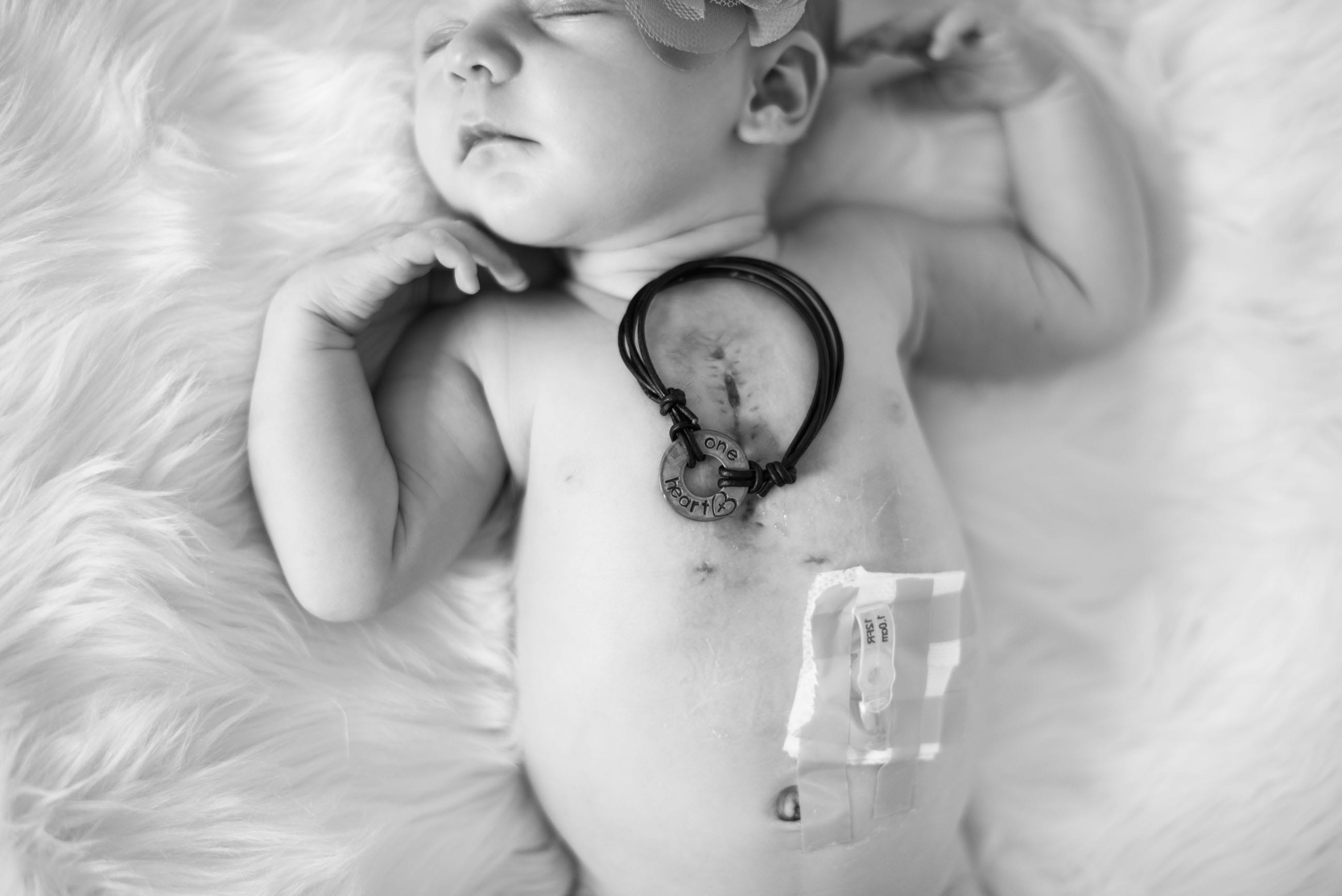 Mazie's First Year
HLHS Warrior
Oh Mazie. This little girl stole my heart from the very beginning and if I could give her my heart, I would!
Mazie was born with HLHS (Hypoplastic Left Heart Syndrome) and underwent heart surgery at just three days old and has since been fighting and getting stronger every day.
I met Mazie for the first time when she was about 2 months old, when we did her first session and I was amazed at her mother's amazingness (that is a word, for this blog's sake), Mazie's strength, and her sisters patience while her parents tried their best to take care of Mazie and their little 2 year old.
Mazie was admitted into children's hospital the evening of our shoot and after a lot of struggles and ins and outs of the hospital, they ended up doing her second heart surgery a little earlier than expected.
A few months after Mazie's second surgery we did a little mini session/almost 6 month old session, and she was doing great! Her incision had healed up nicely and she was doing so much better!
I stay in touch with Mazie's family and always have her on my mind while her family is back in Children's, waiting for tests and answers. I don't know how they do it! They are my heroes! I watch videos of them taking Mazie via flight for life to the hospital and they are always so strong and faithful. It seriously amazes me!
For Mazie's first birthday, my intern and I spent the afternoon with the girls, taking photos of mazie and her sister. I stayed for dinner with the whole family, and I can confidently say that girl has an army of love and support to help her through this!
It has been a tough year for Mazie and her family, but I believe whole-heartedly (see what I did there??) that if they made it through the last year, they can make it through anything.
Happy birthday miss Mazie! I can't wait to see where you go in the next year!